-Research and design of woodworking tenon-and-mortise work
Tenon and mortise joint, is the main structure of ancient Chinese architecture, furniture and other instruments. It is characterized not by the use of nails on objects, but by the use of the mortise and tenon joints that reflect ancient Chinese culture and wisdom.
When it comes to wooden boxes, our first impression is that they are very exquisite and are used for indoor items. But why can't we bring such a beautiful wooden box out? It can also be practical and fashionable. This is the source of inspiration for my combination of wooden boxes and handbags.
​​​​​​​
In this project I mainly dealt with the mortise and tenon joint of the structure of the dovetail and did this work personally in the wood workshop.
The main body of this box was made of white birch. In the part of the lid I embellished it with a pyramid-shaped redwood and made a concave shape of three fingers to open the lid.
The cowhide leather handle is exactly the length of the handbag and this box can be used as a handbag.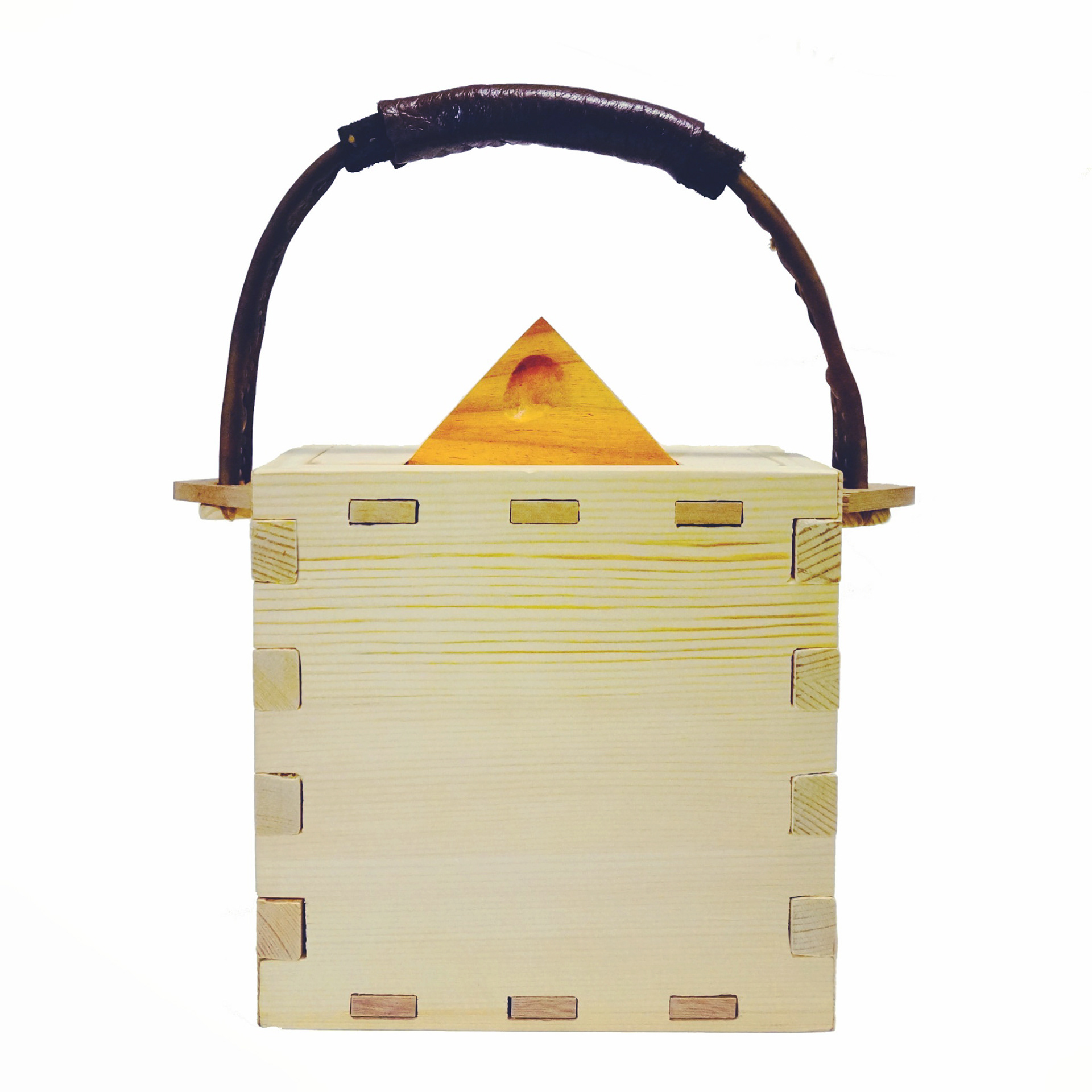 Size: 18 * 18 * 10cm
Materials: wood, leather
Central academy of fine arts,
Beijing, China 2015
​​​​​​​