Students from the HfG-Karlsruhe from Germany came to CAFA to exchange workshops with us.
We were divided into a couple of groups for different styles of "design for sitting". Our group consisted of four Chinese girls and three German boys with the theme "Sit & Work".​​​​​​​
The first option was a completely new design.
In the course of the group discussion, each of our team members had good ideas. Based on the sketches, we selected a favorite solution and then used that design and modeling.
The entire chair is minimalist and consists of two sponges of different nature, half of which are extremely soft and elastic. This makes it an area where people can sit. The other half is very hard and can be used as a table and backrest.
But on the surface it is a whole: the naked eye cannot tell the difference, it can only be discovered by touch, it can arouse people's curiosity and bring surprise.
The second option is to improve the existing design.
During a visit to the school building in CAFA, German students found that the seats in our classrooms were not particularly well designed.
Firstly, it is not easy to move, and secondly, it is uncomfortable to sit, not beautiful, and has only a single function.
Through group discussion and sketching, we redesigned the original stools in the classroom and completed the first plan. Improved functionality and comfort.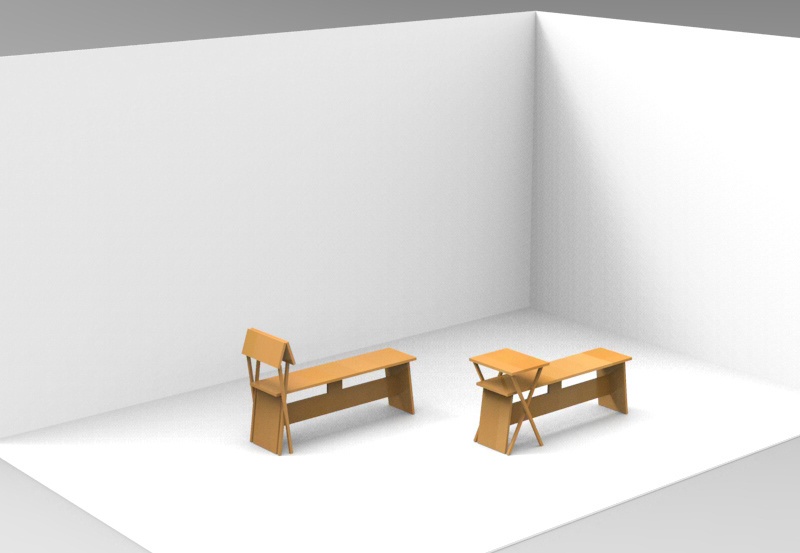 Central academy of fine arts & HfG-Karlsruhe