-Jewelry design by analyzing the character of the self.
I summarize my character in two words: rationality & contradiction.
That reminded me of the concept of contradicting space.
​​​​​​​

The impossible triangle is an example of a very classic contradiction space. In 3D space, all visual illusion art can only see the full effect in a certain angle. This was also my self-image that I wanted to express.
You can only really recognize yourself or other people from a certain perspective (time, place, event).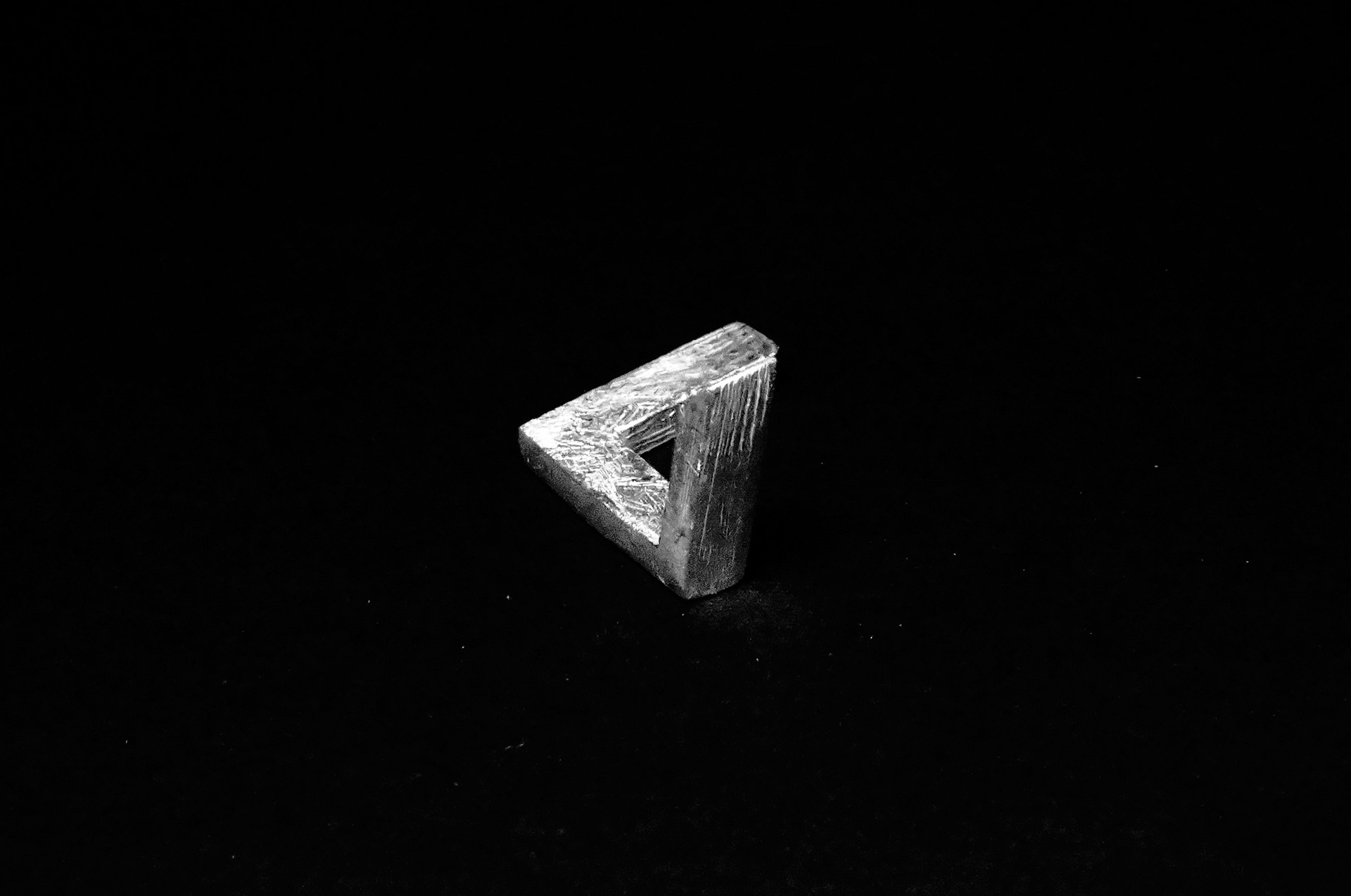 I learned the most basic wax casting technique in jewelry design. First the model was made from wax, then I was able to make the same metal and finally polish it until it was finished.
Size: diameter 2cm, Thickness 3mm
Material: 925 silver​​​​​​​

Central academy of fine arts,