- Sustainable bamboo design
By understanding the properties of bamboo, bamboo is used as a material for product design. And consider the sustainability of the design.
​​​​​​​
When designing about going out, I focused on the people who need walking sticks. The sticks from ancient times to the present are mostly wood, metal or the most modern and lightest carbon fiber material. Few bamboo sticks were used. However, the natural properties of bamboo are much stronger than wood, and the natural, hollow membrane structure allows for many designs.
There are many types of bamboo in China, and their shapes and properties are different. There are Ban, Qiong, Fang, Purple Bamboo, etc.
Qiong bamboo is a unique plant that only exists in China. The bamboo joint of Qiong Bamboo is very large, distinctive and beautiful. It is a very good raw material.
Other metal or fiber sticks can cause a lot of pollution and waste during the manufacturing process compared to bamboo sticks, which are truly natural and sustainable.
​​​​​​​
I want to use the special bamboo joints of the Qiong bamboo to do the design of the telescopic structure, but it is very difficult in the production process because the shape of the natural growth of the bamboo is difficult to control, it is difficult to fit perfectly. So I switched to a separate design. The seam directly uses the membrane of the bamboo itself and no longer needs any other materials to create the seam.
Size: total length 65cm
Materials: Bamboo, cork, metal buckle.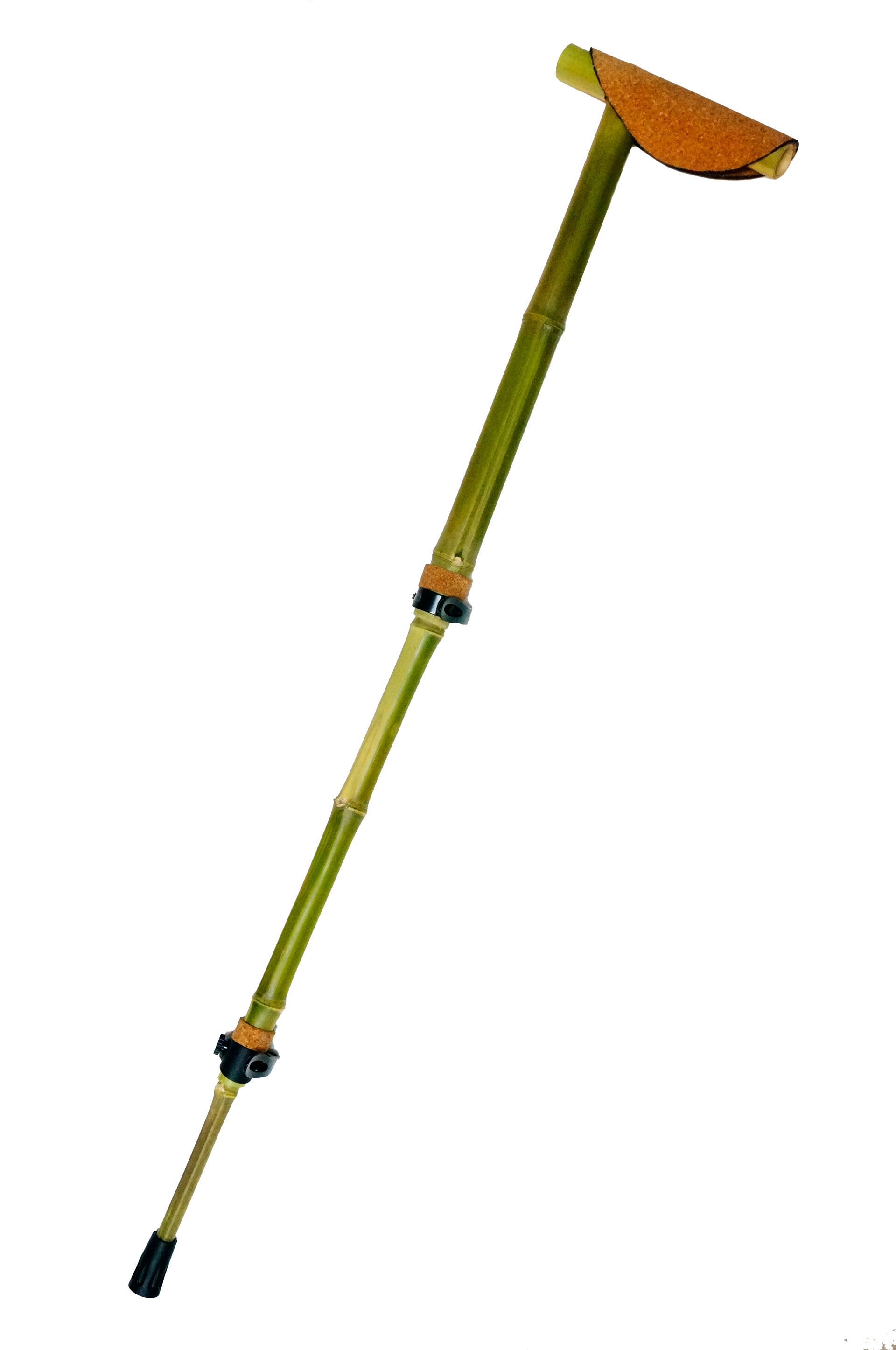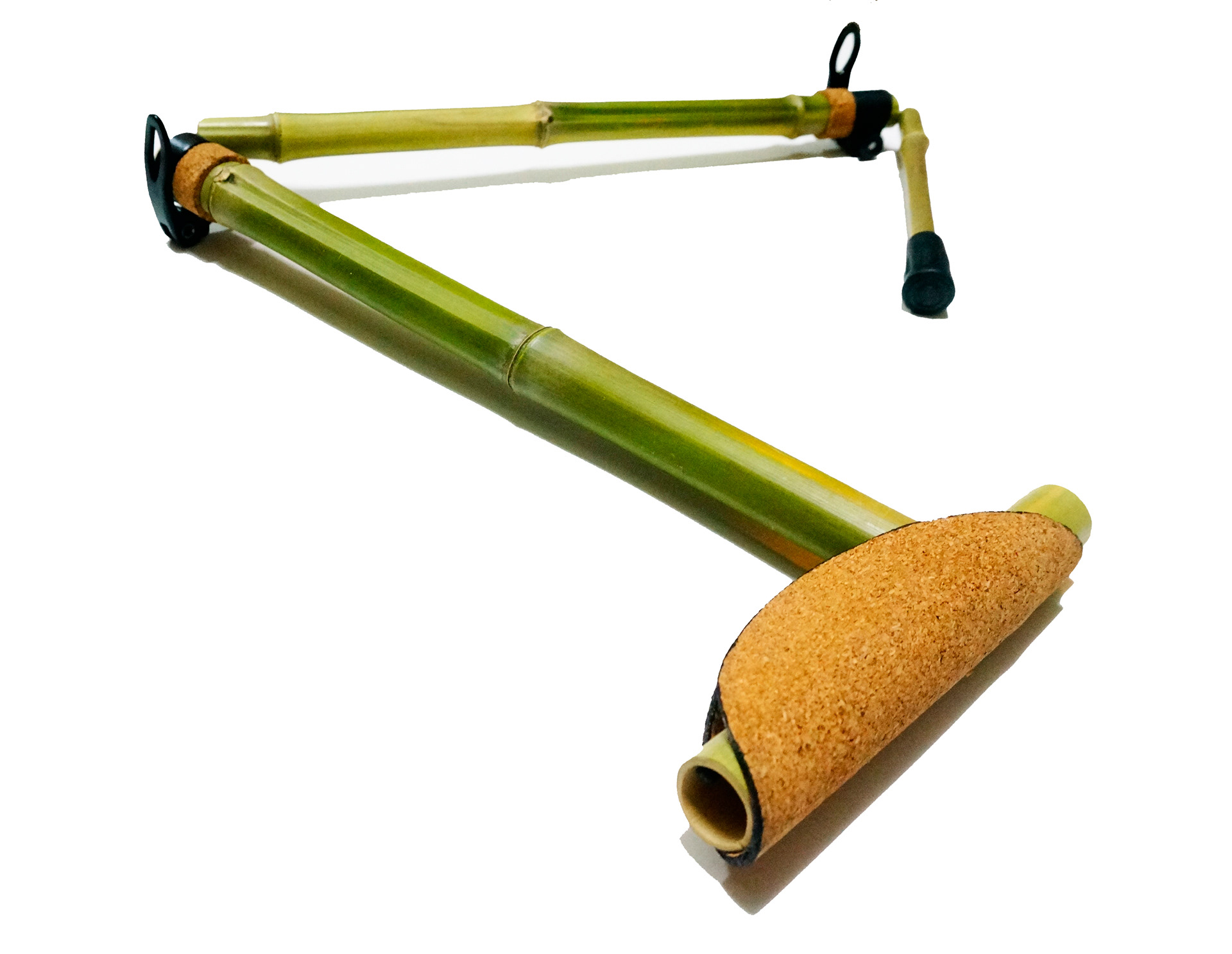 Central academy of fine arts,